What does switching mean to me?
Once you enroll in the plan that's best for you, you'll enjoy a low, fixed rate that won't change during your term. You'll continue to receive service from your local utility with no interruption in service.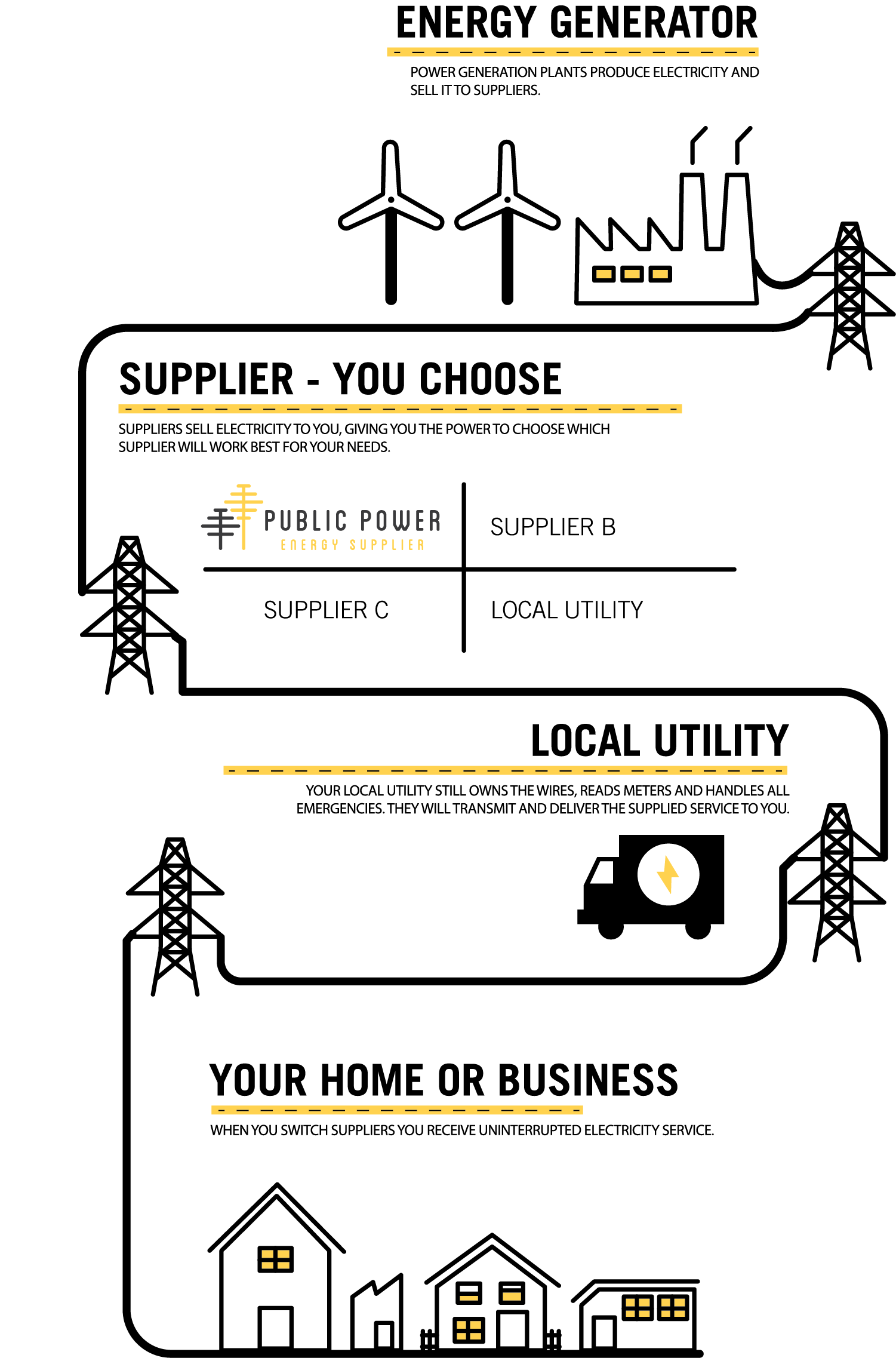 Rate representations are based on Public Power's fixed rate offerings offered to new customers' initial terms relative to publicly available competitor offerings. Fixed rates are subject to change as provided for the terms and conditions of service.